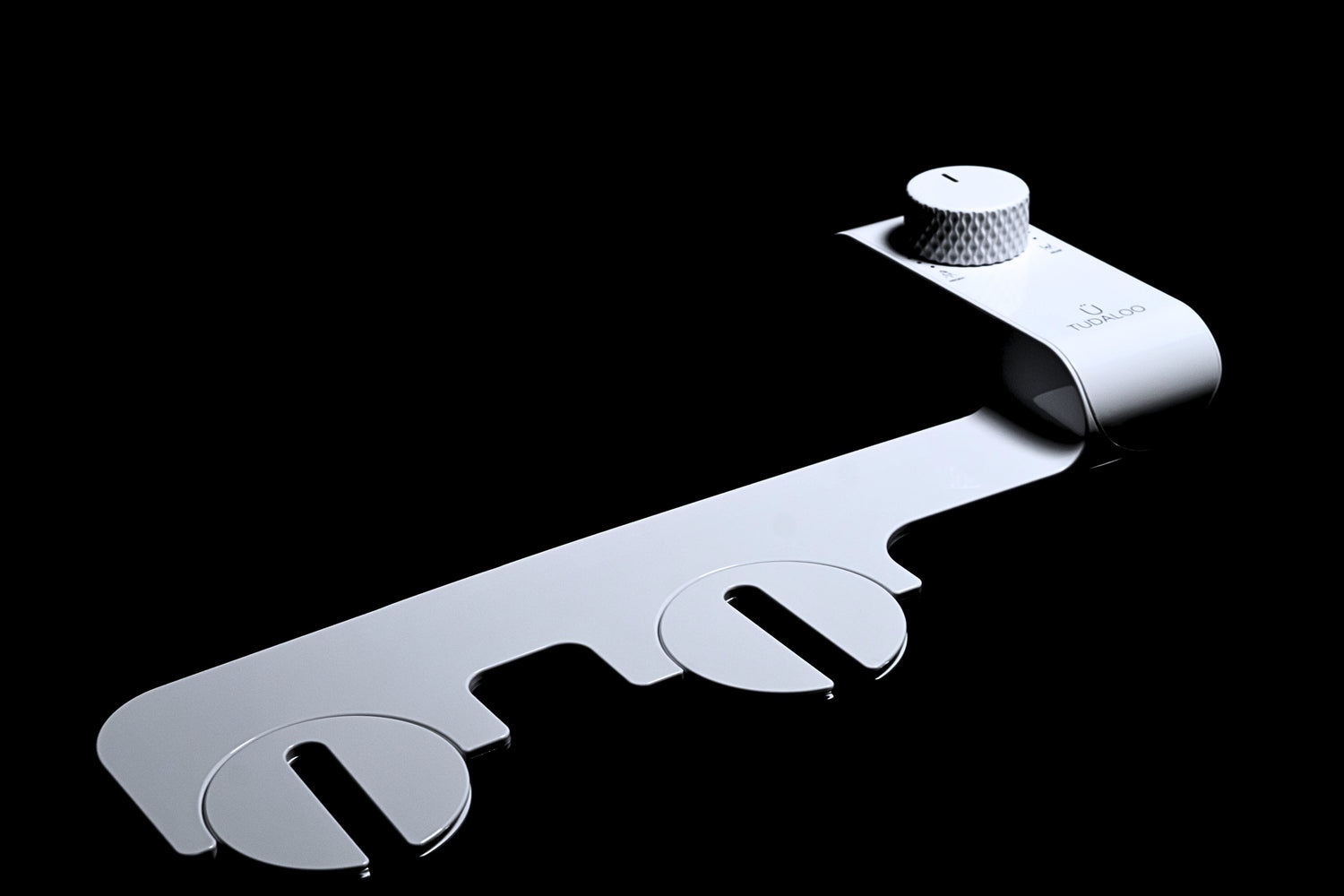 Design
Slimline design fits most toilets and blends effortlessly into your existing setup.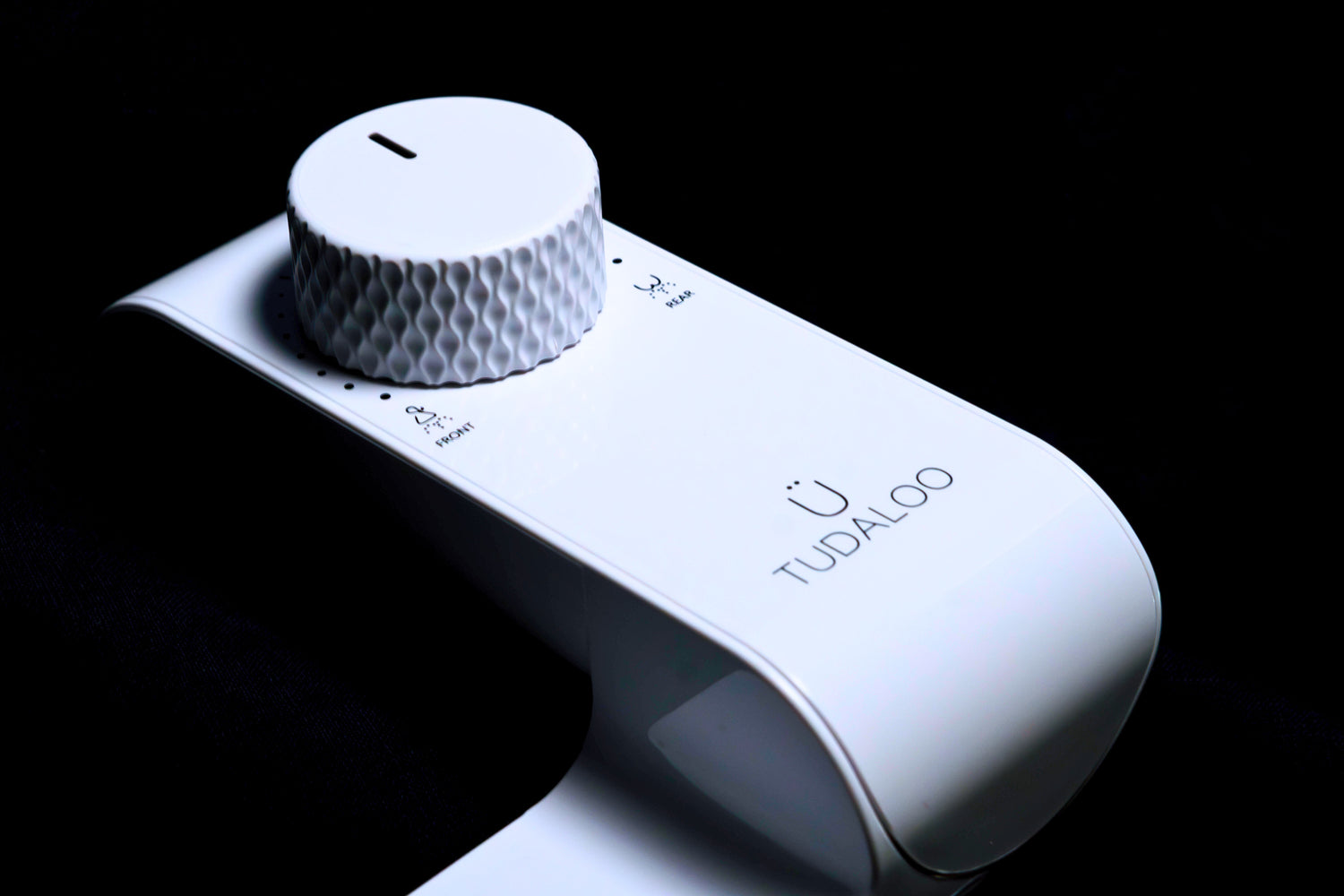 Control
Clean with a flick of the wrist. Less effort than tearing off a square of toilet paper.
Functions
Three settings powered by water. Front wash, Rear wash, Nozzle self-clean.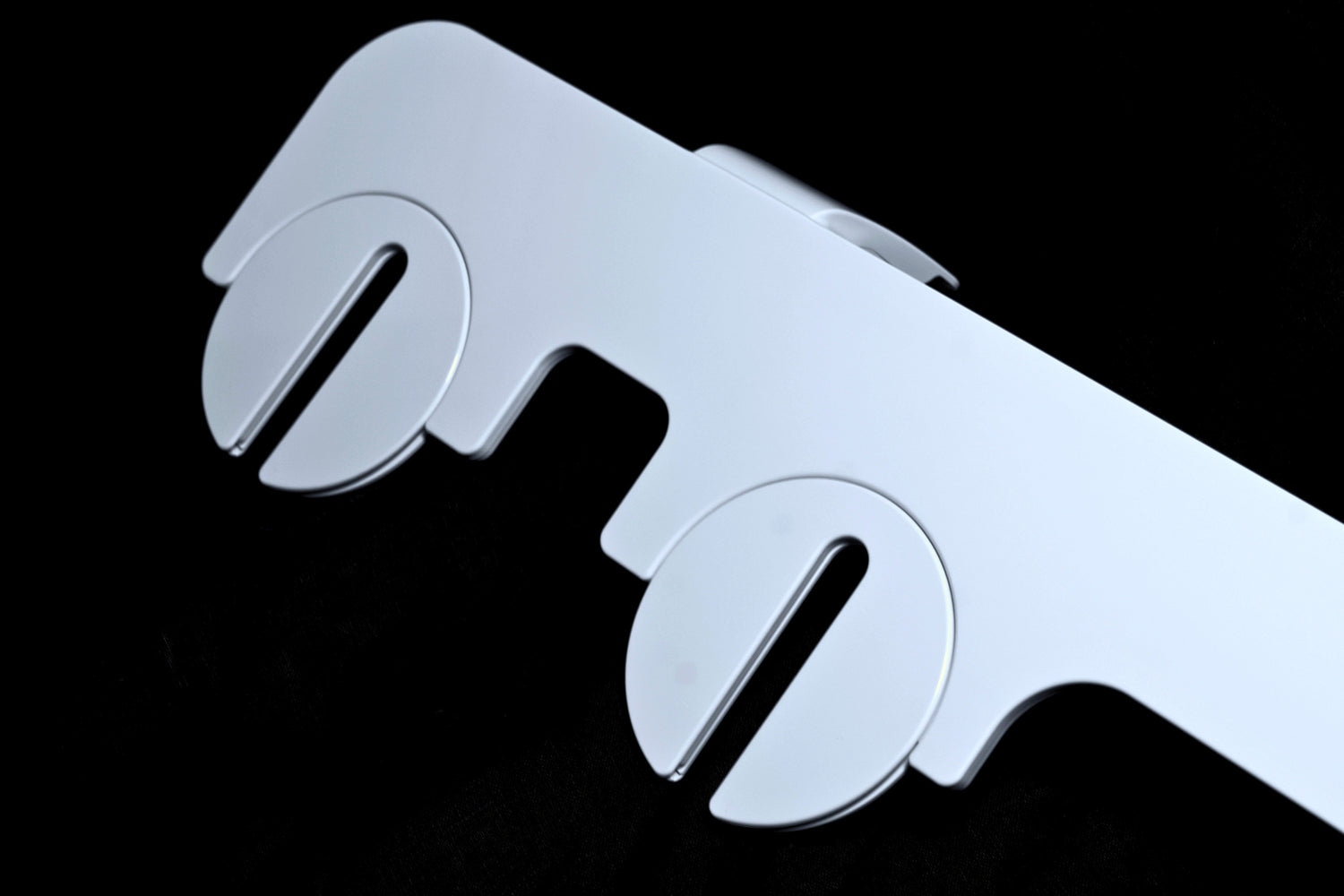 Installation
Adjustable dials to fit most toilet seats and allow simple fine-tuning.
Collapsible content
Why You'll Love Tudaloo

Universal Fit: Tudaloo is designed to fit almost any standard toilet, thanks to its adjustable dials that firmly secure the bidet in place.
Non-Electric Design: Tudaloo's pressure adjustable stream is powered simply by water pressure, so no need for lengthy power cables or batteries.
Stress-Free Installation: The Tudaloo attachment can be installed in as little as 10 minutes, letting you get down to business ASAP.
Dual Function Nozzles: The Tudaloo attachment comes with two wash settings; Front wash for a gentle feminine clean, and Rear wash for a higher pressure stream designed to do the heavy lifting!
Adjustable Water Pressure: With Tudaloo, you have complete control over the water pressure, allowing you to choose from a gentle to a more powerful stream of water.
Automatic Self-Cleaning Nozzle: The Tudaloo bidet features a self-cleaning nozzle that rinses both before and after each use, ensuring maximum hygiene and cleaning power with every use
Flexible White Hose: No ugly, inflexible steel hoses here. Tudaloo comes with a 1.5m flexible, white hose that you can cut to size, helping to install in hard to reach areas without sticking out like a sore thumb.
Sleek and Slim Design: The slim and modern design of Tudaloo fits seamlessly into your bathroom and home, adding a touch of modern style and elegance to your toilet.
Built-In Backflow Valve: Conveniently built into the design to make sure no nasties make their way back into the water supply.
60-Day Risk-Free Guarantee: Tudaloo comes with a 60-day no questions asked guarantee, so you can try it out with peace of mind and confidence.
Regular price
$156.00
Sale price
$133.00
Unit price
per
Sale
Sold out
View full details