Worldwide Shipping

Friendly local teams. A worry-free shopping experience, no matter your location.

60-Days Risk-Free

If we don't put a smile between your cheeks, return your Tudaloo!

Next Day Dispatch

All orders before 8pm shipped from our warehouse the following business day.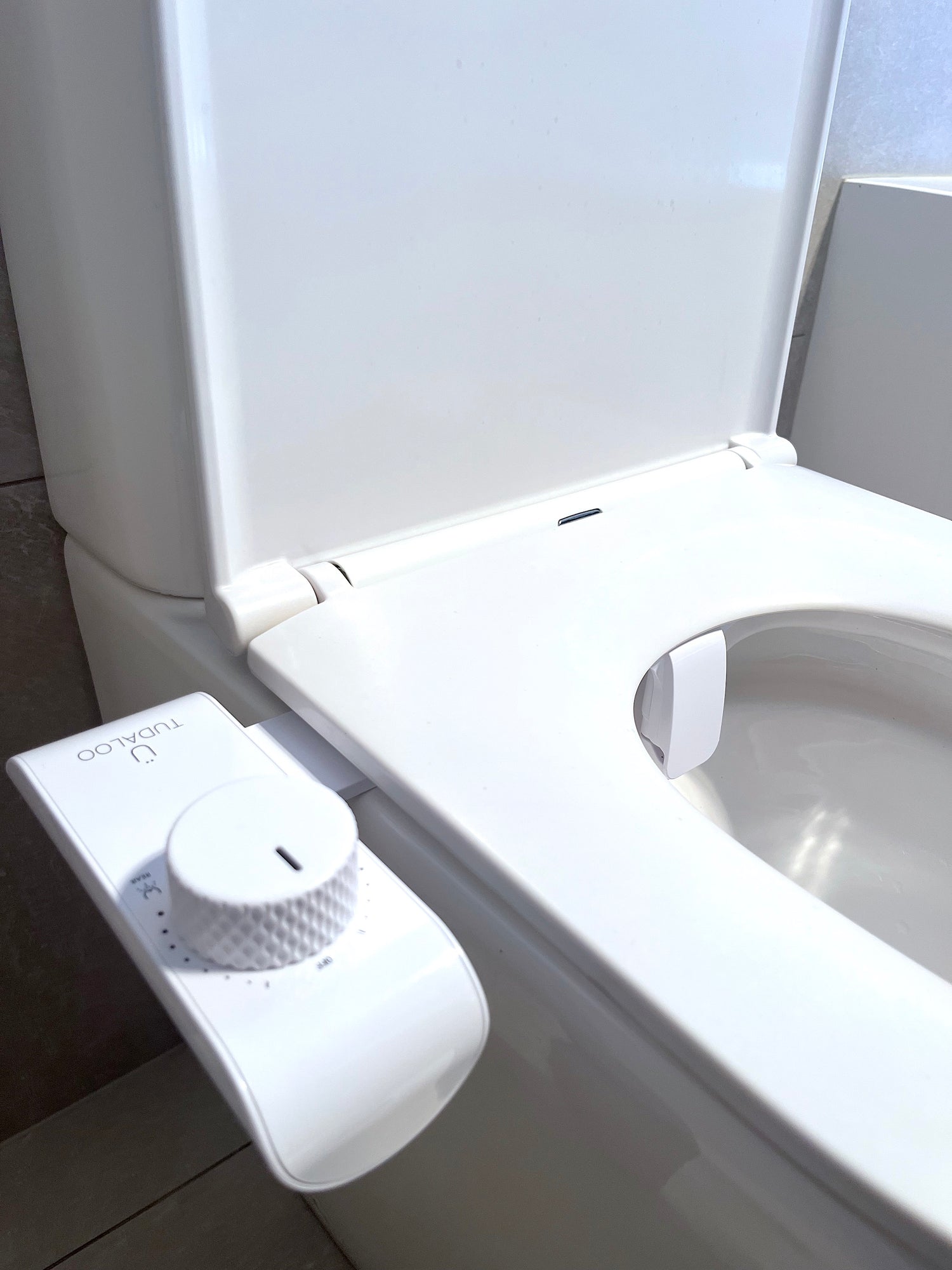 Slimline Design
The Tudaloo attachment sits comfortably between your toilet seat and bowl. It adds style, not bulk. No need for a costly, hefty new seat.
Shop now
One Bidet, Most Toilets

Tudaloo doesn't play favourites. It fits on about 90% of toilets, thanks to its flexible hose and adjustable plates making the setup a breeze.

Powered by Water

No batteries? No problem! Tudaloo runs on pure water pressure - no power sources needed. Get a refreshing, powerful clean whenever you want.

Hits All the Right Spots

Tudaloo has two nozzles to keep you clean all over - one for the front, one for the back. Plus, there's a rinse setting that cleans both nozzles once you're done.

Control at Your Fingertips

Our dial lets you choose the pressure that's just right for you, from a light spritz to a strong spray. You're in charge of your comfort with Tudaloo.
The Hidden Costs of Toilet Paper
Your Hygiene

Relying on dry paper just smears the problem. Tudaloo provides a thorough water cleanse that leaves you fresh and truly clean. It's a more hygienic choice - something your body will thank you for.

Learn more

Your Planet

Each roll of toilet paper takes up 168L of water and contributes to deforestation. Tudaloo uses a fraction of the water and helps save trees. A tiny change in your bathroom routine has a huge positive impact.

Learn more

Your Pocket

The average person uses 100 rolls of TP per year. Tudaloo reduces your toilet paper usage by up to 80%, saving you money in the long run. It's not just a cleaner choice - it's a smarter one for your budget too.

Learn more